By: Norm Foster
---
Director: Venetia Lawless

---
Genre: Comedy
---
Running: June 7 – 24, 2017 at 7:30 p.m.
---
Matinee: June 11 & 18 at 2:00 p.m.
Bud Mitchell fell in love at first sight with his boss's wife 25 years ago and has carried a torch for her ever since. Perhaps her husband's funeral isn't the most sensible time for Bud to kindle a romance, but this is a man on a mission! An insightful and hilarious look at broken hearts and second chances by one of OLT's favourite playwrights.
"Few shows will leave an audience happier." – Detroit Free Press
Cast (in order of appearance)
Bud Mitchell                                                                           Geoff Gruson
Sandra, Delores, Claire, Shirley, Kitty, Kendra                 Susan Howard
Molly Graham                                                                        Dianna Renée Yorke
Arthur Graham Sr./Arthur Graham Jr.                                 Jarrod Chambers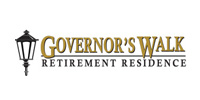 OLT does itself proud with Norm Foster's Old Love
Reviewed by Jamie Portman, Capital Critics Circle. Read full review here
Old Love: Just the right mix of heart and humour
Reviewed by Iris Winston, Capital Critics Circle. Read full review here