Original music written and recorded by Roy van Hooydonk who plays Thomas Royde in Towards Zero.
By: Agatha Christie and Gerald Verner
---
Director: Sarah Hearn 
---
Genre: Mystery
---
Running: Apr. 26 – May 13, 2017 at 7:30 p.m.
---
Matinee: Apr 30 & May 7 at 2:00 p.m.
Lady Tressilian, an old and humorless woman confined to her bed, invites several guests into her seaside home of Gull's Point for two weeks at the end of the summer. Tennis star Nevile Strange, former ward of Lady Tressilian's deceased husband, incurs her displeasure by bringing both his new wife, Kay, and his ex-wife, Audrey. As sinister secrets, betrayals and romantic misunderstandings bubble to the surface, can murder be far behind? Superintendent Battle, who is holidaying nearby in the home of his nephew, finds himself in a labyrinthine maze of clues and deception.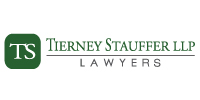 (in order of appearance)
Thomas Royde

Kay Strange

Mary Aldin

Matthew Treves

Nevile Strange

Lady Tressilian

Audrey Strange

Ted Latimer

Superintendent Battle

Inspector Leach

P.C. Benson

Roy Van Hooydonk

Carrie Babbitt

Marla Israel

Mike Kennedy

Kurt Shantz

Ann Scholberg

Jinesea Lewis

Jesse Lalonde

Guy Newsham

Kyle Fournier / Ian McMullen

Kyle Fournier / Ian McMullen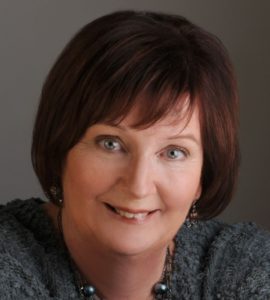 Please join us for our Stage Side Chat with award winning mystery writer Barbara Fradkin following the May 6th performance of Towards Zero. Barbara is perhaps best known for her police procedural series centering on Ottawa based Inspector Green, but she's here to talk about her career, her inspiration, and her latest novel "Fire in the Stars". Copies of her latest novel will be available for sale and book signing on Saturday.
Barbara Fradkin is a retired child psychologist with a fascination for why we turn bad. Besides her short stories and easy-read short novels, she is best known for her gritty, psychological series featuring exasperating, quixotic Ottawa Police Inspector Michael Green, which has received two Arthur Ellis Best Novel Awards. Recently she embarked on a new mystery suspense series featuring international aid worker Amanda Doucette, who battles her own traumatic past to help people in trouble. The series debut, Fire in the Stars, was released in 2016 to excellent reviews, and the next, The Trickster's Lullaby, is due in September 2017. Barbara lives in Ottawa.