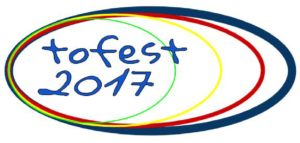 The annual Theatre Ontario Festival is:
a showcase of outstanding community theatre productions
a classroom for passionate, dedicated community theatre artists
a celebration of excellence in community theatre
a destination bringing together theatre lovers from across the province
---
2017 HOST
Ottawa Little Theatre is pleased to host the 2017 Theatre Ontario Festival from  Wednesday, May 17 to Sunday, May 21, 2017.
Ottawa Little Theatre: 400 King Edward Street, Ottawa, ON
---
Tickets and Packages
**Please be aware that after purchasing a ticket package you must call our box office to select your seats.
As well, the Awards Brunch ticket is NOT included in the ticket package and must be purchased separately.
**
Package
Cost
Details
Regular Festival Package (4 Plays)
$100
Available from February 1, 2017 until May 17, 2017
 Buy Now
Flex Festival Package (any 3 of 4 plays)
$75
Pick any three of the four plays
Buy Now
Single Tickets – Regular
$25
 Buy Now
Single Tickets – Students
$20
Buy Now
Awards Ceremony and Brunch
$30
Maximum 125 tickets available
 Buy Now
---
Schedule of Events
Performances
Adjudication
| | |
| --- | --- |
| Date/Time | Details |
| Thursday May 18, 10:00am | Detailed adjudication of EODL entry |
| Friday May 19, 10:00am | Detailed adjudication of WODL entry |
| Saturday May 20, 10:00am | Detailed adjudication of ACT-CO entry |
| Sunday May 21, 9:30am | Detailed adjudication of Quonta entry |
All detailed adjudications will be held in the Rehearsal Hall of the Ottawa Little Theatre EXCEPT for Quonta entry's adjudication which will be held at St. Brigid's (brunch location).
Awards Banquet
Sunday May 21,  11:00am to 1:30pm
St. Brigid's Centre for the Arts, 310 St. Patrick St.
Buffet Breakfast $30.  Buy Now
Workshops
Online sign-up for workshops are now open.  Register for the workshops below.
Date
Topic
Thursday,  May 18
Improv for Actors with Laura Hall
Register Here
Friday,  May 19
Playwright-in-Person Workshop with Erin Shields
Register Here
Improv for Actors with Laura Hall: Laura's workshop helps you learn improv fundamentals and apply various techniques to grow into a confident actor who can make interesting choices in an instant. We'll work on minimizing nerves and learning to be present, finding "the truth", building strong characters, and building and working within your scripted environment (especially useful for cold reads). The best part? The class will be geared towards what you need! Specific exercises will depend on the overall experience and desires of course participants.
Playwright-in-Person Workshop with Erin Shields: Erin Shields is a playwright and actor who trained at Rose Bruford College of Speech and Drama in London, England. She is a founding member of Groundwater Productions through which she creates, develops, and produces much of her work. Her Governor General's Literary Award winning play If We Were Birds was produced by Tarragon Theatre in 2010 and won two Dora Mavor Moore Awards. It also earned the 2008 Summerworks Festival's Outstanding Production Award and has been translated into German as part of The German Theatre Exchange. Her other plays include Montparnasse, winner of the Alberta Theatre Projects' Enbridge playRites Award, the Dora-nominated The Unfortunate Misadventures of Masha Galinski, and The Epic of Gilgamesh (Groundwater / Summerworks). Erin is currently developing plays for Tarragon, The Shaw Festival, Nightwood Theatre, Suitcase in Point, and Groundwater Productions. Her most recent play, The Millennial Malcontent, premiered this year.
---
Accommodations
We have secured a block of 30 rooms for each night of the festival at the University of Ottawa Rideau Residence — just around the corner from the theatre.  Please see information on the amenities for this accommodation here.
The room rate is CDN$110.00 (plus HST) per night.  These rooms and rate will held until April 17th. After which, normal rates will apply.  When booking please use the promotional code: OLTF2017.
To book your room, please visit: https://www.accommodation.uottawa.ca.
University of Ottawa, Rideau Residence, 290 Rideau St, Ottawa, ON K1N 5Y2.  Google Map: https://goo.gl/maps/cbb2k5yej332
Public Parking is available between the Rideau Residence and OLT on King Edward.  Google Map: https://goo.gl/maps/VeGYYx7ewh92
---
What to Do In Ottawa
2017 is Canada's 150th Birthday.  In addition to the Theatre Ontario Festival there are many events being held in Ottawa.  Please check out the official Ottawa Tourism site to plan your trip: www.ottawatourism.ca
---
Technical Information
This section provides the technical information for the find information for the theatre dimensions and facilities, lighting and sound equipment and stage management capabilities.  If you have any specific questions, please do not hesitate to contact our technical people at tofestival2017@gmail.com.
Download Ottawa Little Theatre Specifications below:
Ottawa Little Theatre Technical Specification – Feb 2016
---
Need Help?
If you have any questions about the festival, have trouble with your accommodations, or specific questions, please contact Brandon Moore, Community Theatre and Communications Manager at brandon@theatreontario.org.
If you have any specific technical questions, please do not hesitate to contact our technical people at tofestival2017@gmail.com.
---