Subject to scheduling, it is possible to rent space in the theatre for shows, presentations, meetings, conferences, or other functions.
For more information on renting Ottawa Little Theatre for your event, contact Jennifer Barkley at jennifer@ottawalittletheatre.com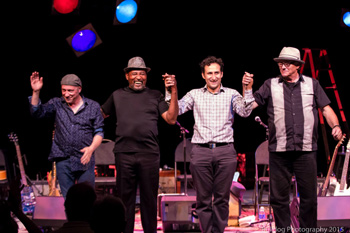 The Big Stage: Our 376-seat capacity auditorium is regularly available for daytime rentals. Evening availability is subject to the performance and rehearsal schedule of Ottawa Little Theatre's regular season shows; please call for availability. Please note the stage nearly always has set, lighting and sound equipment onstage for its current or upcoming production — renters agree to use the stage-as-is. Most of our renters feel this adds a unique ambiance and sense of fun to their event.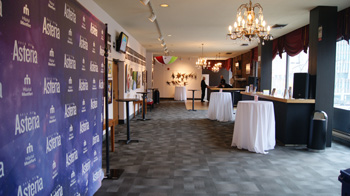 The Lobby: The Lobby provides a bright, sociable, vibrant, and exciting atmosphere for your function.  The open space, chandeliers, and other decorative pieces add a theatrical element to your event. Equipped with a full-service bar and the ability to accommodate a raised stage, the lobby is an ideal space for company functions, press conferences, parties, or standing receptions.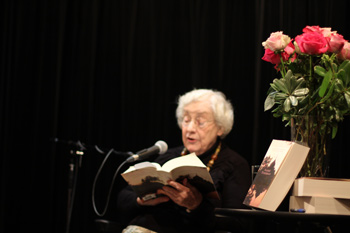 Janigan Studio: An intimate 47-seat space that provides the perfect atmosphere for staged play readings, lectures, book launches, or small-cast shows. Closer to the audience and closer to the performers, the Janigan Studio provides the connection with your audience that only a modest-sized space can provide.