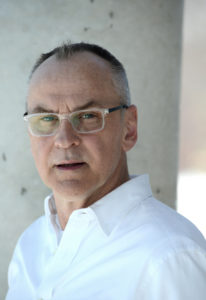 A Talk & Pitch Session With Daniel MacIvor
Saturday, March 25 at 1:30PM
Always wanted to be a playwright? Have an idea for a script and want some feedback?
How about getting advice from the internationally renowned playwright, actor, film director and screenwriter Daniel MacIvor (who also happens to be the playwright for Marion Bridge)?
Sign up to hear Daniel MacIvor's take on Practical Playwriting! Afterwards, up to 10 people will have the opportunity to pitch their play idea and get a public dramaturgy session from the man himself!
Come talk to him about plays that you have had performed and want to rework; talk about first drafts; talk about an idea, or title, or some characters that you're interested in. This is dramaturgical boot camp where Daniel will give you honest feedback plus share tips on what he has learned along the way.
FORMAT:
90 minute talk by Daniel MacIvor
Break
90 minute public pitch session. Each "pitcher" will receive up to 10 minutes one-on-one with Daniel MacIvor in a public setting. For those wishing to pitch, please contact amber@ottawalittletheatre.com to reserve your spot. Everyone is encouraged to stay and listen to the pitches even if they are not pitching themselves.
TICKETS:
$35
$50 for the Talk plus a ticket to Marion Bridge at 7:30PM