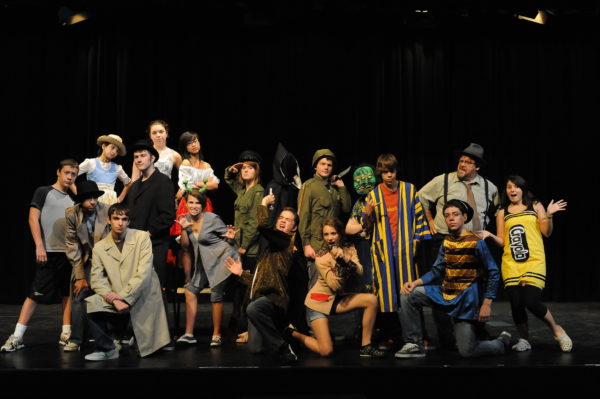 Sing, dance and act in a toe-tapping  musical
Ottawa Little Theatre's Musical Theatre Workshop offers youth the opportunity to experience and explore theatre in one of Ottawa's best-equipped theatre spaces. Learn the techniques of musical theatre as you combine singing, dancing, and acting to create a magical performance on the main stage of OLT! Each Workshop provides professional instruction and gives participants the chance to perform a staged musical theatre performance on the historic Ottawa Little Theatre stage for family and friends.
---
The Musical Theatre Workshop runs for two weeks, July 23 – August 3,  from 9 a.m. to 4 p.m. Monday to Friday.
There is an afternoon performance on the second Friday, July 28  from 4-6 p.m.
Before and after care is available from 7:45-9 a.m. and from 4-5:15 p.m. for an additional fee.
To register click here or call 613-233-8948.
Registration Fee: $550
Before Care $36:  7:45am – 9:00am
After Care $36: 4:00pm – 5:15pm
Before and After Care $60
**Bursaries are available for low-income families. For more information please click here or contact jennifer@ottawalittletheatre.com 
---
After registering, you will receive a confirmation email showing the dates of your child's camp. Closer to the start date of the camp, you will receive an email from the Camp Coordinator with a Health & Safety form to be completed and returned.
Students get a one-hour break at lunch as well as 15 minute morning and afternoon breaks.
The Ottawa Little Theatre reserves the right to cancel a session if not enough students are registered. If a cancellation occurs, parents will be notified as soon possible and a full refund will be made. Otherwise refunds are issued only when notification is received at least 2 weeks before a class is scheduled to begin.
---