When:
April 23, 2017 @ 10:00 am – 1:00 pm
2017-04-23T10:00:00-04:00
2017-04-23T13:00:00-04:00
Where:
400 King Edward Ave
Ottawa, ON K1N 7M7
Canada

Playwrights Workshop
SUNDAY, APRIL 23, 2017 AT 10:00 a.m. – 1:00 p.m.

THE ARC OF DESIRE: writing for the stage
What makes a play different from other forms of writing; how do you get the characters to tell your story? What exactly is 'dramatic action'?  How does a successful plot unfold? These questions will be explored in a lively look at writing for the theatre. Participants will gain insight into tools that may be of use when writing a play, or adapting an existing narrative to the stage.  It's all about wants and desires. It's all about making it happen in the moment. This workshop will include writing exercises, and participants should bring a scene from their current work in progress to share with the group for discussion.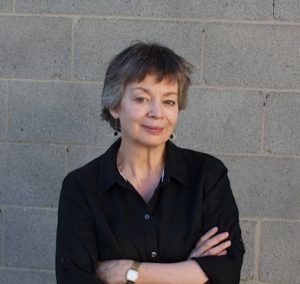 Playwrights' Workshop with, Laurie Fyffe– A playwright, actor, and the Artistic Director of Evolution Theatre, Laurie's plays have been produced by the Tarragon and Factory Theatres, the SummerWorks Festival, (Toronto), Theatre Kingston, Ottawa Fringe, and the Blyth Festival. In 2010, Laurie received her MA in Theatre/Dramaturgy from the University of Ottawa where she subsequently taught script analysis. Laurie has also taught playwriting for the Learning in Retirement program at Carleton University and Ottawa's Acting Company.  Plays available from the Playwrights Guild of Canada include The Malaysia Hotel, Ballad For a Rumrunner's Daughter, The Passion, and The Sand. In 2015, Laurie's The Secret Life of Emily Frances about 18th century novelist Frances Brooke was produced at the Ottawa Fringe, directed by Bronwyn Steinberg. From 2014 to 2017, Laurie was Managing Artistic Director of Ottawa StoryTellers. Upcoming, Laurie will direct Evolution Theatre's The Home Show at the 2017 Ottawa Fringe Festival.
(open to public, maximum registration of 12)